InnoTech Real Estate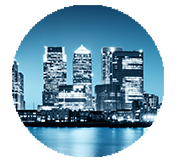 Innotech partners with the most leading international Boutiques and Investment Houses to provide global access to exclusive real estate deals, capital and assistance in obtaining loans for medium and large sized industrial and commercial real estate projects.
Innotech Real Estate can connect you to a wealth of finance experience, from the arrangement of funding to the strategic financial planning for major corporate acquisitions and infrastructure developments.
Innotech Real Estate provides access to Institutional Investors who are looking to participate in equity commercial real estate deals from $30M and up and to join a syndication of large real estate deals.
Innotech Real Estate has access to real estate deals with strategic alliance partners in North America, United Kingdom, Europe, Middle East, Asia Pacific and Australia  that provides financial services on all forms of real estate developments such as:
Hotels and Resorts
New development projects
Triple net properties
Income producing real estate portfolios
Energy projects and pipeline financing
Most of our real-estate deals are under the market radar. We are proud to deliver the highest quality deals that meet the high standards of our family offices and worldwide private wealth network.