InnoTech Family Office Funding and Our Network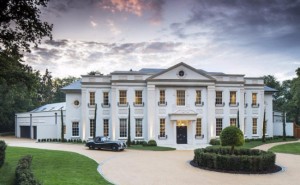 Our Services:
Ultra High Net Worth and Family Office Funding Services
Investor relationship services to a global network of qualified Family Offices
Family Offices and Institutional Funds Road Show in Israel, US, London and Latin America.
Ultra High Net Worth exclusive Dinners and Yacht Events in South Florida, NYC and London.
Global Family Office Conferences Representation and one on one meetings with Family Offices and HNW investors.
InnoTech and organizes prominent financial events for Family Offices and Ultra High Net worth Investors in the US, UK and Israel. Innotech Family Office Funding caters specifically to the largest family office and private wealth network worldwide. We bring the IMPACT Investment opportunities to our Family Office, foundations and Venture Philanthropy clients by supporting them with the highest quality of investment opportunities that is changing the face of tomorrow.
We align ourselves with the goals of our investors and position them with the most applicable investment opportunities that create the highest return not only on capital, but also on their investment philosophy and philanthropy contributions.
As a private growth stage company we offer you access to the largest network worldwide of family offices, private wealth, specialty funds and foundations.
We build for you a customized road map to achieve your funding needs through ongoing communications with decision makers at the family offices and their supporting staff.